---
Just a couple of furry lovable, intelligent dogs.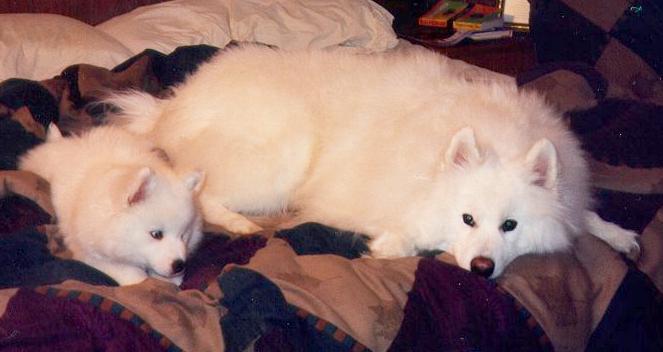 The boys love to play on the bed.
---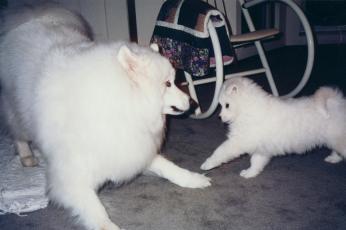 Puppy Yukon playing with Jasper
---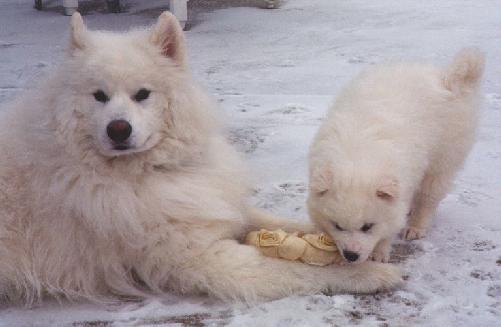 Jasper and Yukon sharing a bone.
---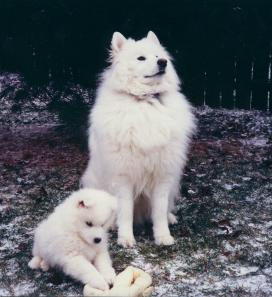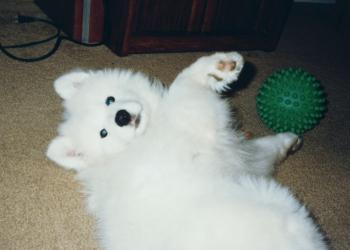 Yukon on the top as a puppy and Jasper on the bottom.
---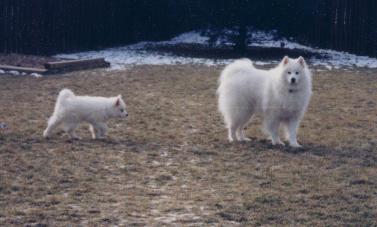 Yukon was always after Jasper as a puppy. Jasper received lots of excercise.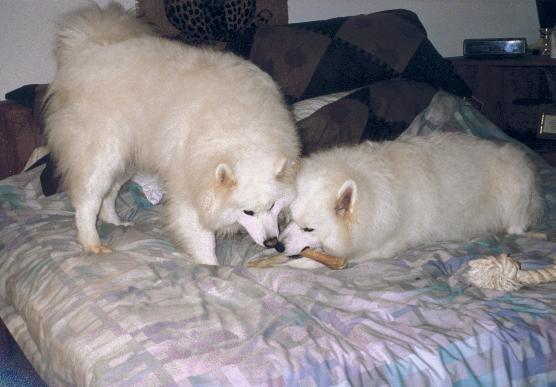 Playing with a bone again! They are best friends!
Whomever keeps saying that dogs and other animals are not intelligent are so wrong. Our dogs are so funny, silly, alert and preceptive. The fun they bring cannot be measured.
"Named after the great nomadic tribe with whom it dwelled, the Sammys ancient lineage remains today "unimproved by man." Renowned for their endurance, a noble, kind and friendly dog that is exceptionally people-loving. Avgerage weight: 50-65 lbs. height: 18-22 inches Coat: Thick soft undercoat penetrated by harsh, standoffish hairs composing the weather resistant outer-coat. Color: As white as the snow which blankets it's native land." -from unknown source on a coffee mug
---
Listing of some Samoyed sites on the Internet
---


people can't be wrong!
Click here for Sammie's "classic homepage".
1/13/1999 last update
This page is optimized for 800x600 or higher resolution.