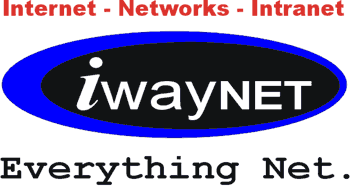 ---
Free 5 Day Trial
(Click Above for Information)
WELCOME!! IwayNet Communications Inc. is your one-stop-shop for Internet Services. We provide Dial-up and Dedicated Access, Web Hosting, Multimedia Streaming, and various Internet, Network, and Computer-related Consulting services.
Our continued efforts to provide the best service has resulted in many partnerships with thousands of Columbus-area businesses, schools, individuals and organizations.
The Columbus Public School system awarded IwayNet with their highest honor, the Golden Ruler for IwayNet's contributions and continued support. Today, IwayNet is proud to continue working on projects and providing support for the Columbus Public Schools, and other public and private schools throughout central-Ohio area.
Information for former NetSet clients
---
781 Resolution, LLC -- Copyright © 2007
Support: support@iwaynet.net